Ferry Road Foot Clinic Putting feet back into the right direction!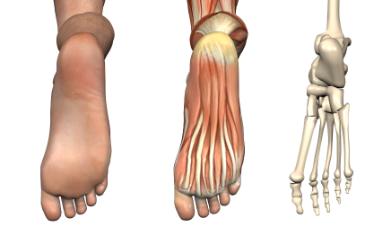 About Us
The Ferry Road Foot Clinic has a team of fully qualified State Registered Podiatrist's with more than 15 years experience, in both Private & NHS sectors. The clinic was established in 2010 with great feedback and 5 stars on facebook.
Services
We offer a full range of Luxury Foot treatments. All clients can expect to start treatment with a relaxing foot soak leading on to full foot consulatation and treatment finishing with a revitalising foot massage.
All Services include basic nail cut & file, Callous reduction treatments of any corns & verrucae.
We also specialise in skincare treatments for the foot and body as well as nutrition health and well being.
Nail cut & File £25 (For those who find it difficult to cut their toe nails or high risk patients with Diabetes and circulation problems all nails cut straight across and neatly filed)
Callous/hard skin removal £30 (Standard treatment all nails cut and filed all hard skin reduced removal of all corns and verrucae included in this price )
Dry needling with or without local anaesthetic successful treatment for verrucas 30 minutes £40
Lower leg massage 1hr £55 deep tissue massage fe hip to toes excellent way to release all the daily tension.
Pressure point foot massage 30 mins £25
Biomechanical Assessments £65
Surgical removal of ingrown toenails with use of local anaesthesia. £175 includes dressing follow up
We specialise in Foot Biomechanics with full range of orthitics available for those with gait problems.
All Treatments start from just £25 you can contact us here for an appointment
Our Program
Our aim is to set new standards to Chiropody treatments adding a luxury feel, come in sit back and enjoy luxurious experience in calm and inviting surroundings with the sounds of nature in the background and the burning of relaxing candles all add to the luxury feel . Hope to see you soon!
49 Ferry Road, Edinburgh, Lothian EH6 4AF | 07841459977